Artists in Residence ~ Serendipity Labs Frisco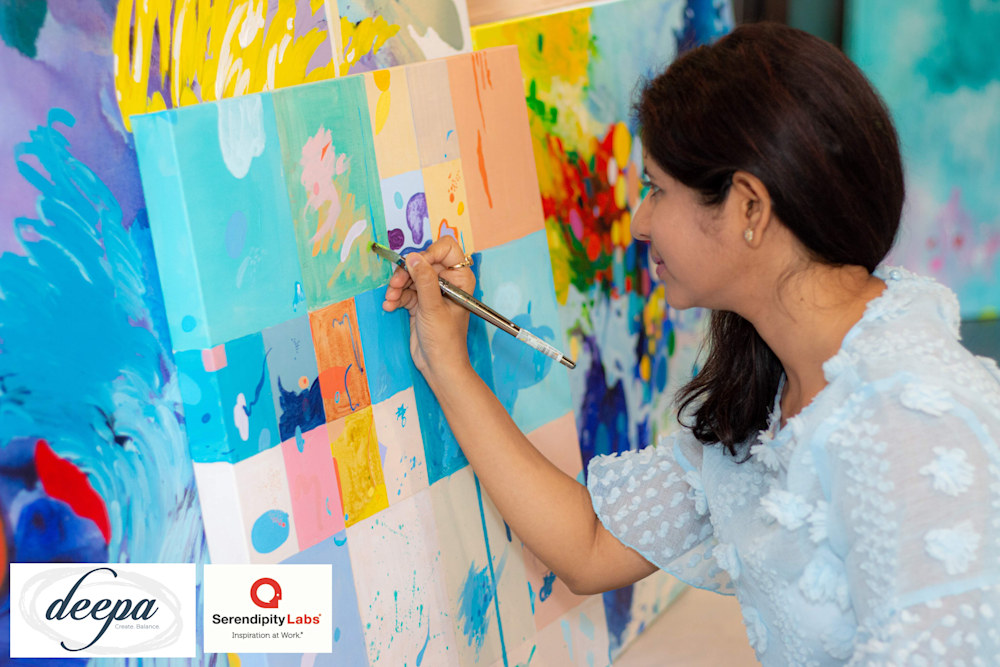 I am thrilled to share that I have been selected as an Artist in Residence 2020 Serendipity Labs - Hall Park Frisco, Tx. Large scale abstract artworks will be up by the 2nd week of January 2020. More details coming soon! Thank you to my artist friend CJ Cowden for recommending my artwork with the interior design team for consideration. Kevin Megison's work is on a display and is for sale. Check them out!
.
Serendipity Labs combines a state-of-the-art workplace design, technology, and security with the highest service level standards to deliver a consistent and peerless workplace experience.
CEO of Serendipity Labs, John Arenas, feels it's part of his mission to be that first validator. Serendipity Labs provides artists with a commission-free venue to mount a six-month solo show — and, as Arenas pointed out, the space is architecturally sophisticated and welcoming to guests and potential clients. "With some of the exhibition spaces that emerging artists have access to," he said, "you don't want to park there at night." ~ Forbes

All artworks are available for sale to current businesses and clients in this upscale shared workspace environment.